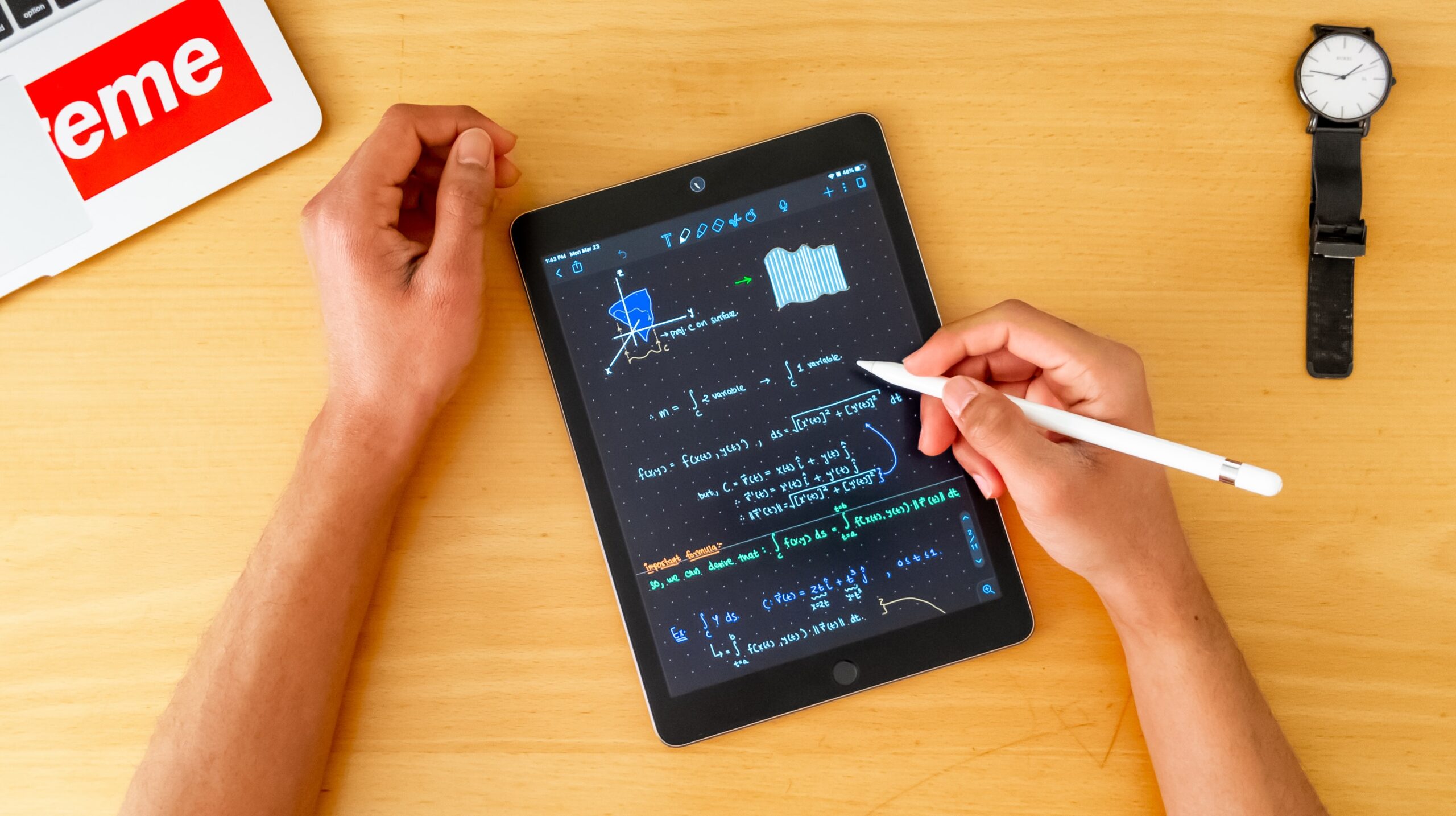 Best Note Taking Apps For iPad
To help you take better notes and create streamlined to-do lists, we've rounded up the best note-taking apps for iPad based on pricing, reviews, features, and compatibility so you can write your notes like a pro.
Noteability
Notability is a premium notes app that offers a simple interface and powerful capabilities. Users can add multimedia elements such as audio and video to their notes, and the app includes various formatting tools. It combines several different types of note-taking apps and offers features such as journal creation, ink tools, and highlighters. However, the app requires a paid Plus membership subscription, and document sizes are limited.
Microsoft OneNote
Microsoft OneNote is a free notes app. Notes are organized by notebooks, sections, and pages, with the ability to create sub-notebooks and sub-pages. Users can add text, files, draw, change paper styles, and record audio. The app also provides a pressure-sensitive pen tool and highlighter that can be customized with different colors, including glitter options. In addition, users can save an unlimited number of favorite pens and markers in the toolbar.
CollaNote
CollaNote is a free note-taking app that offers a wide range of functionality. It comes with a classic pen, pencil, highlighter, lasso and eraser tools, and users can customize colors and save their favorite color combinations and thicknesses. The app also includes a laser pointer, adjustable ruler, stickers, voice notes, templates for paper types, and a digital journal. One of its biggest advantages is the collaboration feature, allowing notes to be collaborated with others and to merge everyone's notes. However, the text tool is not easy to use, as it requires a separate screen to write or write text.
Notebook by Zoho
Notebook is an application that allows users to combine written notes with hand-drawn diagrams or handwritten notes. The app offers full customization of pencil, pen and highlighter colors. It also has features like locking specific notes and scanning documents to annotate directly. However, the downside to Notebook is that handwritten notes are kept separate from other types of notes, making it less useful for those who like to mix different types of notes on the same page.
Apple Notes
Apple's default Notes app is a handy note-taking app that comes with basic tools like pen, highlighter, pencil, eraser, lasso tool, and an adjustable ruler. There are also different paper styles and the ability to scan documents using the phone's camera. Scanned documents are kept as attachments and cannot be marked with the pen. The app also allows for syncing across multiple devices and handwriting with the Apple Pencil.